Members of the Marion County High School baseball team visited Glasscock Elementary School this week to promote literacy and field questions. Head Coach Patrick Campbell along with players Owen Cox, Keaton Spalding, Will Hunt, Moises Davenport, and Henry Mattingly spent time at the school visiting classes and reading to students.
This is the second year Campbell has arranged the visit, working with GES Principal Angie Akers to schedule the classroom visits.
For Campbell, it's a valuable experience for his players as it develops their communication and public speaking skills as well as helping them learn to compose themselves and perform in what can be a somewhat uncomfortable situation -- a skill he says transfers to the field.
Despite some initial nerves, Cox called it "a great experience."
The MCHS baseball team opens their season Tuesday, March 15 at 6:00 pm at home versus Casey County.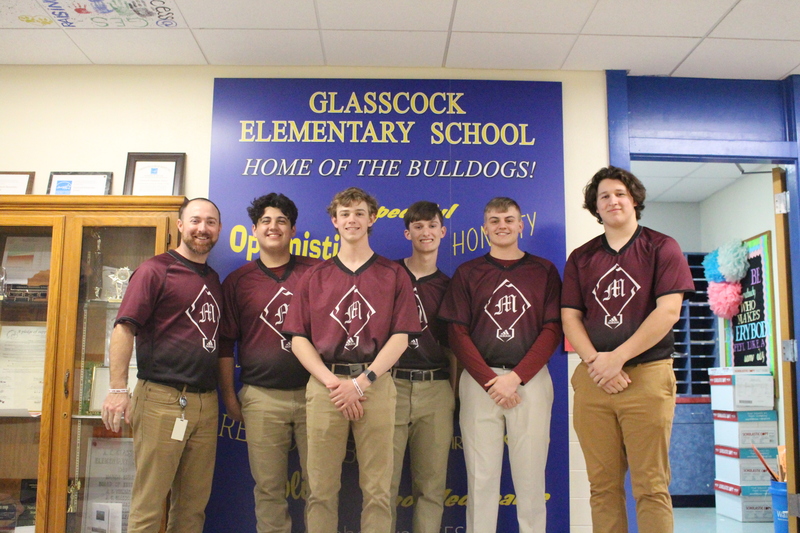 ---
MCHS Baseball Coach Patrick Campbell discusses the value of communication skills and public speaking (0:16) as well as how his players' experience reading to elementary school students translates to performing on the field (0:45). Then MCHS senior Owen Cox talks about his experience reading to GES students (1:01).