Parent Teacher Conferences MCKA will have in person Parent Teacher conferences on Thursday, October 14th from 5:30-7:30. Parents must sign up for a time slot. Website to sign up will be open through Wednesday at noon. We also ask that everyone wear a mask and social distane while in the building. Please call the school if you have any questions 270-692-3441 Click on link to access forms for each teacher.
https://sites.google.com/marion.kyschools.us/mcka/parentteacher-conferences?authuser=0

There will be NO SCHOOL Friday, September 17 in Marion County due to the anticipated number of staff absences and lack of substitute employees. This will NOT be an NTI day.

MCKA Fall Pictures will be next Friday, September 24th for all students and staff. See our school website for picture order form information.

If you haven't already, make sure you download the MCPS mobile app by searching for "Marion Co. Public Schools" in the app store. There you can find events, lunch menus, and receive push notifications with important announcements.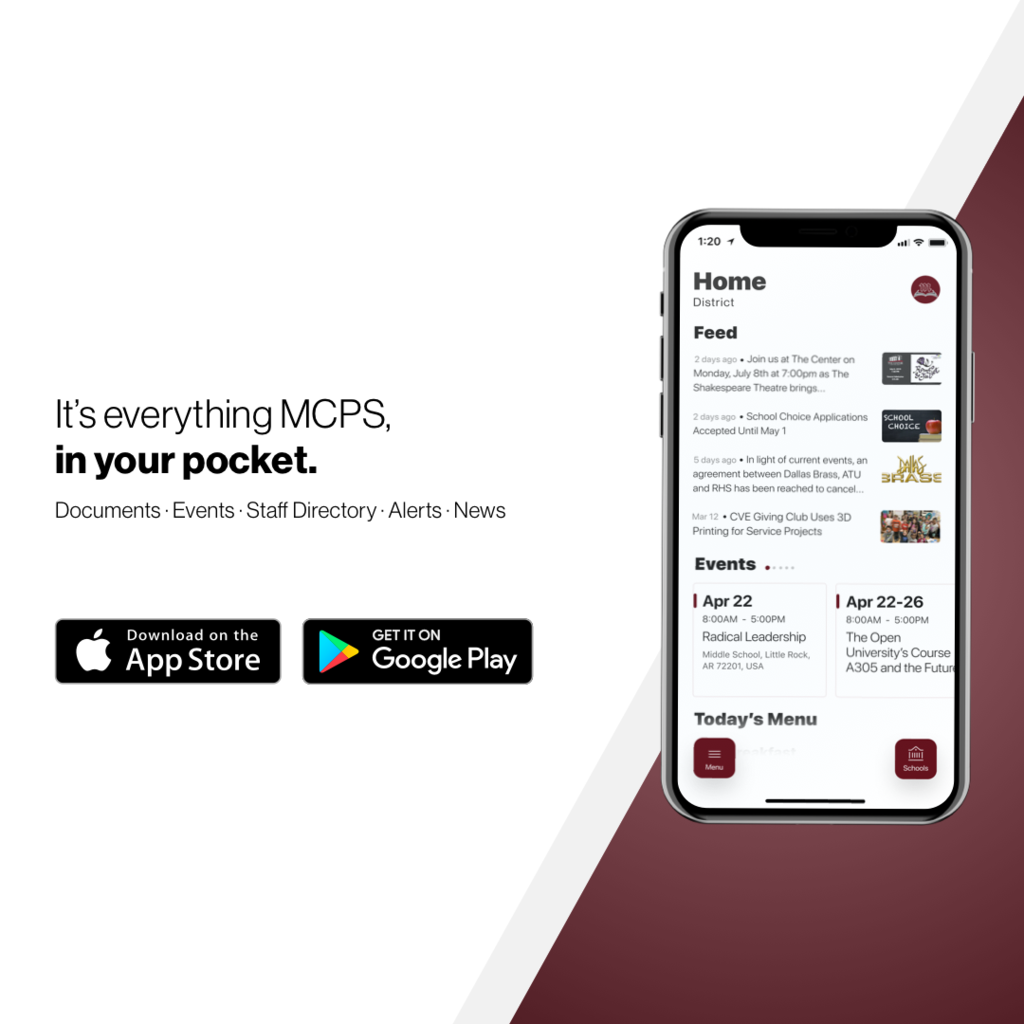 From our partners at the Healthy Kids Clinic: Today's drive-thru COVID-19 testing clinic at MCHS has been canceled. There will be drive-thru testing sites: Wed. - Marion County Middle - 8:00-10:30 Thurs. - Marion County High - 3:30-5:30 Fri. - Marion County Middle 8:00-10:30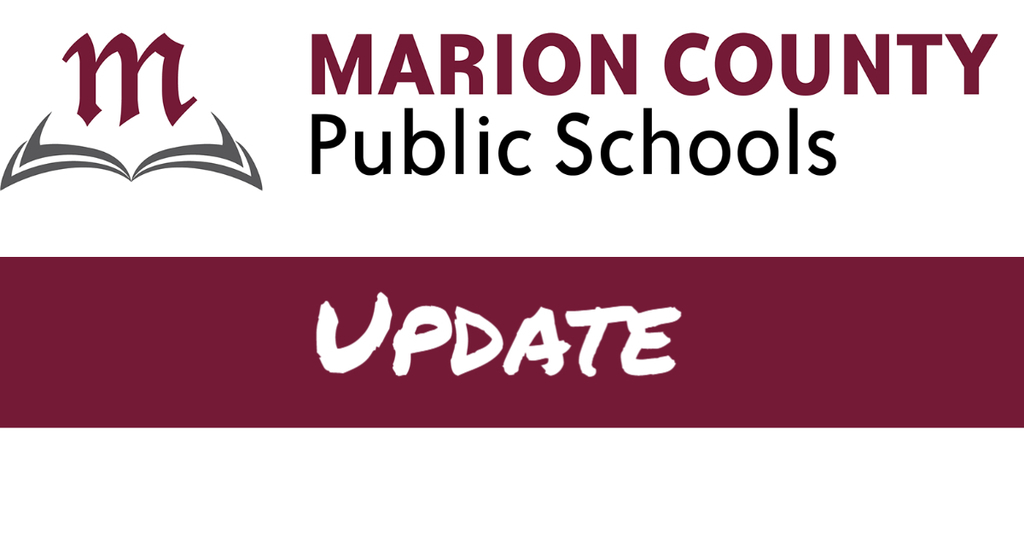 Don't forget: There will be a drive-through COVID-19 testing clinic today (August 26) at Marion County High School from 3:30-5:30. This is available to anyone -- students, parents, community members -- and no appointment is required.
Due to food supply chain issues -- just like local grocery stores are experiencing -- we are not receiving all of the food we order from our distributors. Our cafeteria staffs are working tirelessly to ensure we follow the posted menus but at times that will not be possible.
Please be sure to join the Youth Service Center Google classroom to stay updated on important information, events, and services offered through the YSC. See you all tomorrow! Classroom Code: nsmdigg

MCKA Junior Beta were presented with 4 plaques at the BETA National Convention at Walt Disney World this week. Champion: Service Snapshot, 5th Place: Service Learning Showcase, 5th Place: Reimagine-Recreate-Recycle, 9th Place: Speech. Congratulations Knights! We are so proud of you!!!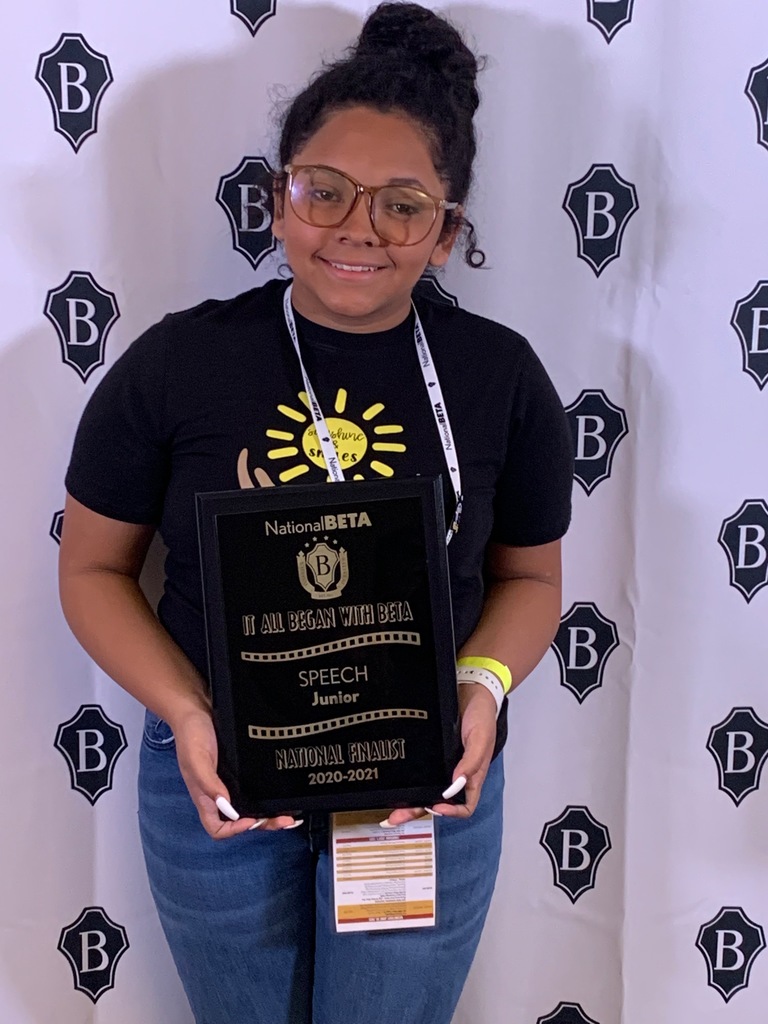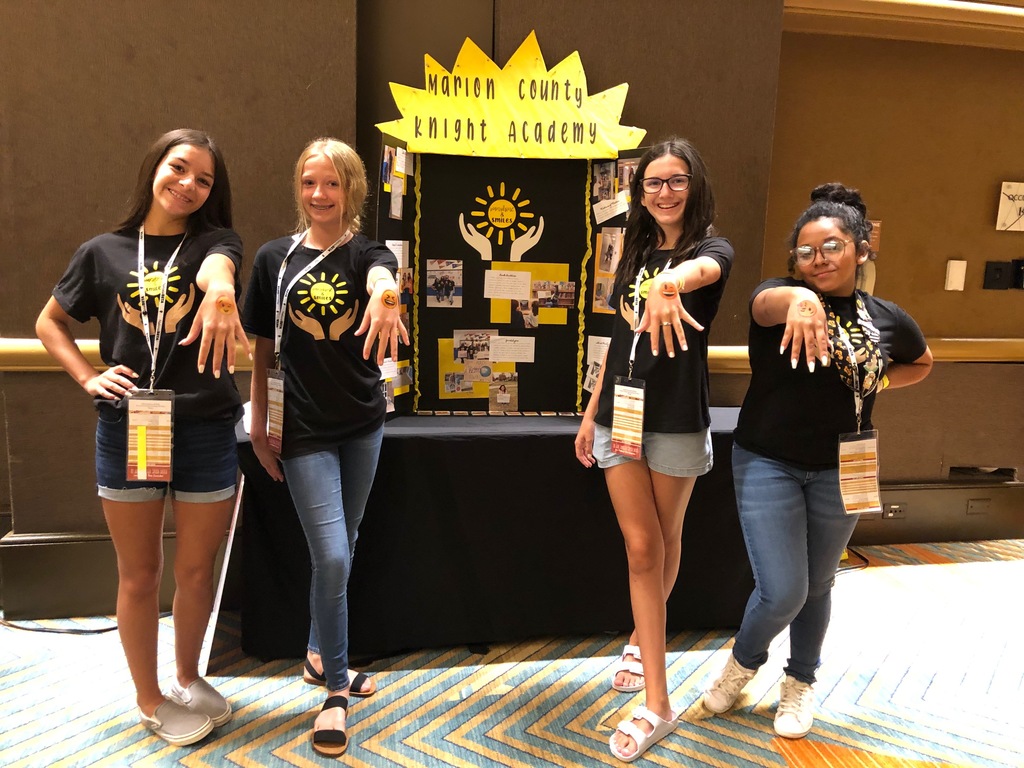 Marion County Knight Academy will be testing all 8th Grade Distance Learners for KPrep State Testing on May 18 and May 19. Students will be expected to attend from 8:15 to 11:15 or until they finish testing for the day. The school office will be making phone calls to each household, but if you have questions feel free to call our school office at 692-3441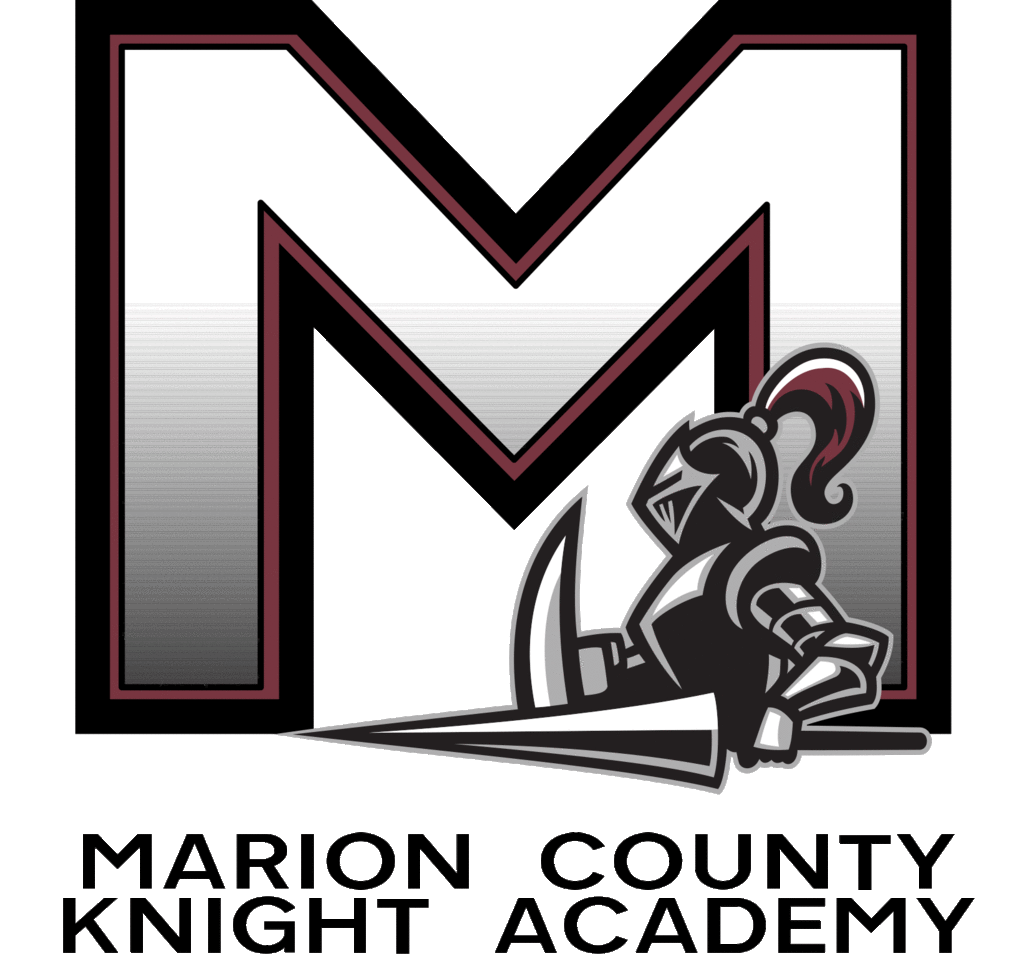 Enjoy Spring Break!
Reminder: We'll be distributing meals for students enrolled in Distance-Learning this Wednesday, March 31 from noon until 2:00 pm at the Marion County fairgrounds.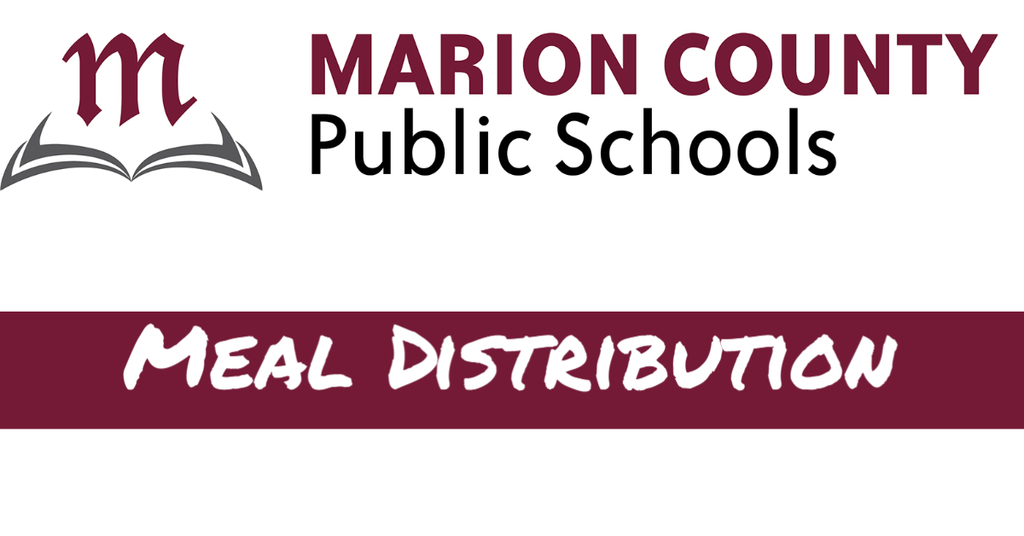 It was great to have time to help plan this year's Young Leaders Conference!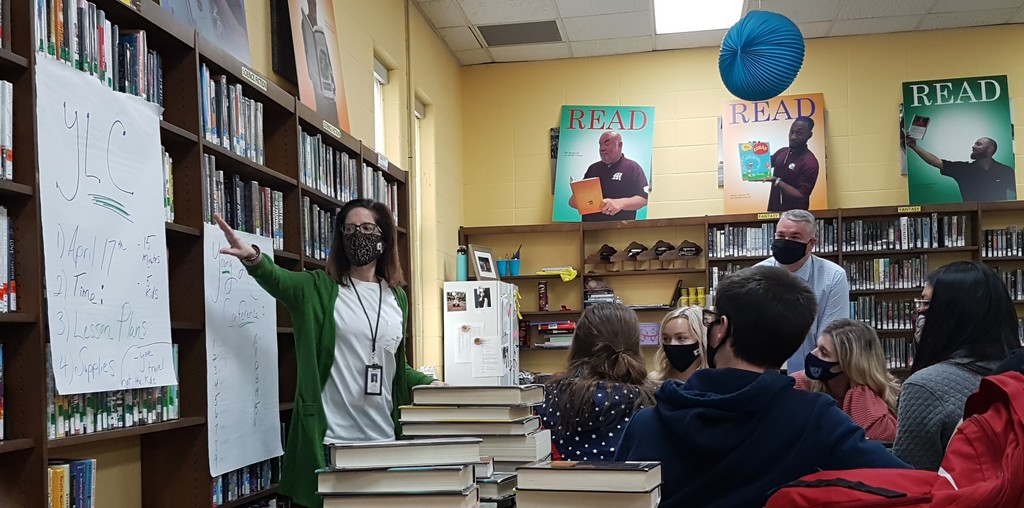 Our annual Young Leaders Conference is our premiere event to promote student leadership. This year, 29 students in 4th-8th grade have been invited to attend this year's conference. Follow the link below to read more:
https://www.marion.kyschools.us/article/425579
Reminder: MCPS will be distributing student meals for Distance-Learners Wednesday, March 24 from noon until 2:00 pm at the Marion County fairgrounds.
From MCPS transportation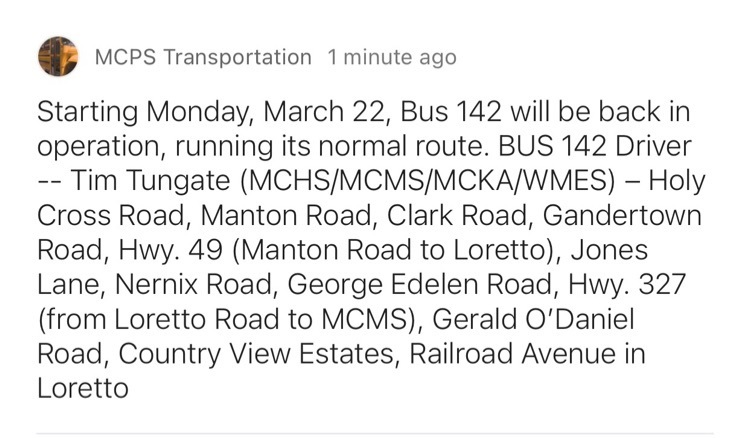 Student meal distribution for Distance-Learners will be tomorrow, March 10 from noon-2:00 pm at the MC fairgrounds.