We wanted to share with you some changes in our schedule for next week (March 1-5) due to ACT testing at the high school (March 2) and our second staff vaccination day (March 3). On Monday, March 1 our elementary schools will continue with full In-Person learning. At Marion County Middle School and Marion County Knight Academy, group 'A' students will attend In-Person, and all students at Marion County High School will have a Distance-Learning day. On Tuesday, March 2 our elementary schools will again continue with full In-Person learning. At Marion county Middle School and Marion County Knight Academy, group 'B' students will attend In-Person. At Marion County High School, 11th and 12th graders will have an NTI day; all 10th graders will attend In-Person to take the ACT. Wednesday, March 3, Thursday, March 4, and Friday, March 5 will be NTI days for all students in MCPS.

MCPS will have a 1-hour delay, tomorrow February 22, and our transportation department will use the Plan B bus routes due to road conditions. Elementary school students will operate with full In-Person learning. Preschool and grades 6-12 will operate on our hybrid plan with group A In-Person. You can view our Plan B Bus Routes here:
https://www.marion.kyschools.us/page/transportation-snow-routes
With our elementary schools returning to full In-Person learning, we wanted to remind parents to continue to conduct a daily health assessment by checking their children for the following symptoms: Temperature greater than 100.4 New uncontrolled cough that causes difficulty breathing Gastrointestinal symptoms (vomiting/diarrhea) New rash Exposure to a COVID-19 case during the prior 48-hour period Parents should keep their children at home if any of those symptoms are present.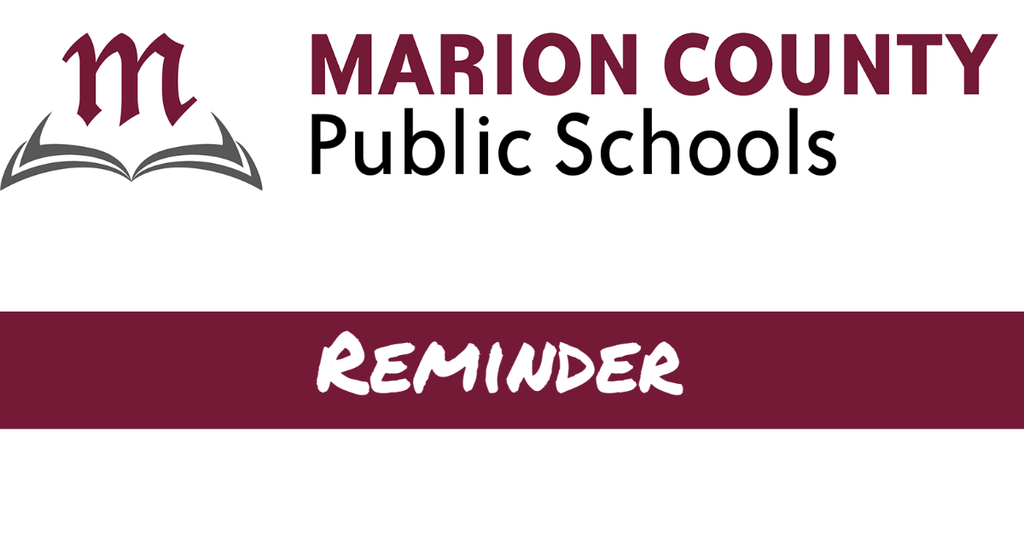 MCPS will distribute student meals Saturday, February 20 from 1:00-3:00 pm at each of our typical feeding sites, with the exception of Marion County Middle School.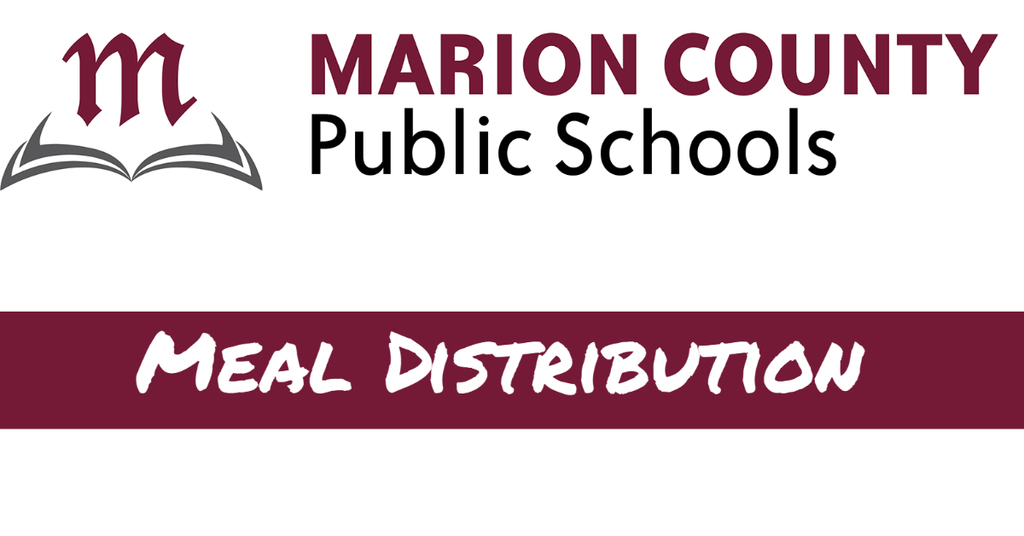 Due to incoming weather and poor road conditions, Thursday and Friday of this week will be Distance-Learning days in MCPS. All activities are canceled and all campuses will be closed.
Tomorrow, Wednesday, February 17 will be an NTI day for all students in MCPS. All In-Person small group instruction, athletic events, and meal service programs have been cancelled due to inclement weather and road conditions.
Tomorrow, Tuesday, February 16 will be a Distance-Learning day for all students in Marion County Public Schools due to inclement weather.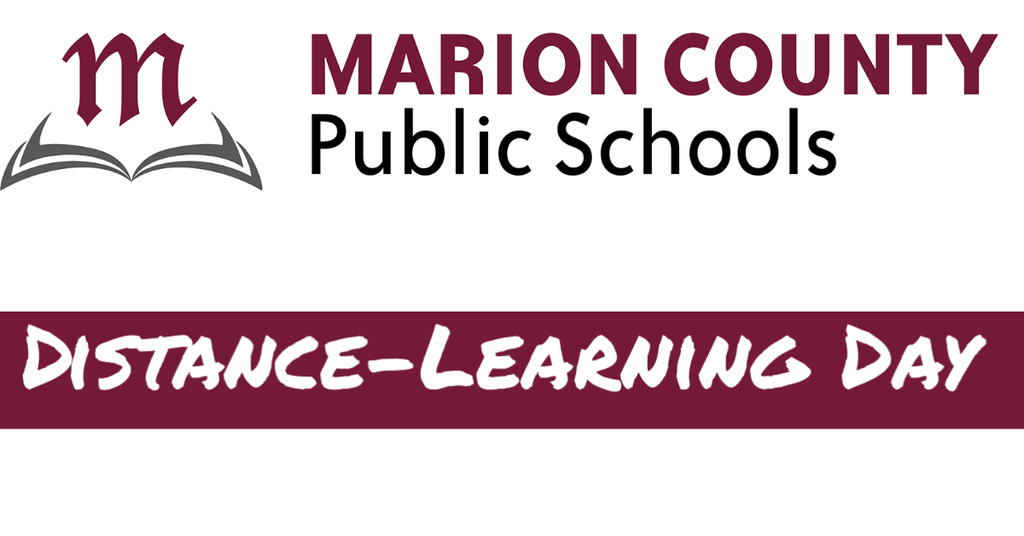 If you have a child who will enroll in kindergarten for the 2021-22 school year, please complete our Kindergarten Pre-Registration form -- this includes children who are currently enrolled in preschool. After completing the form, parents will be contacted by their child's school to schedule an appointment to complete the online registration and screening process.
https://forms.gle/Z39rp2JCPcz117Za9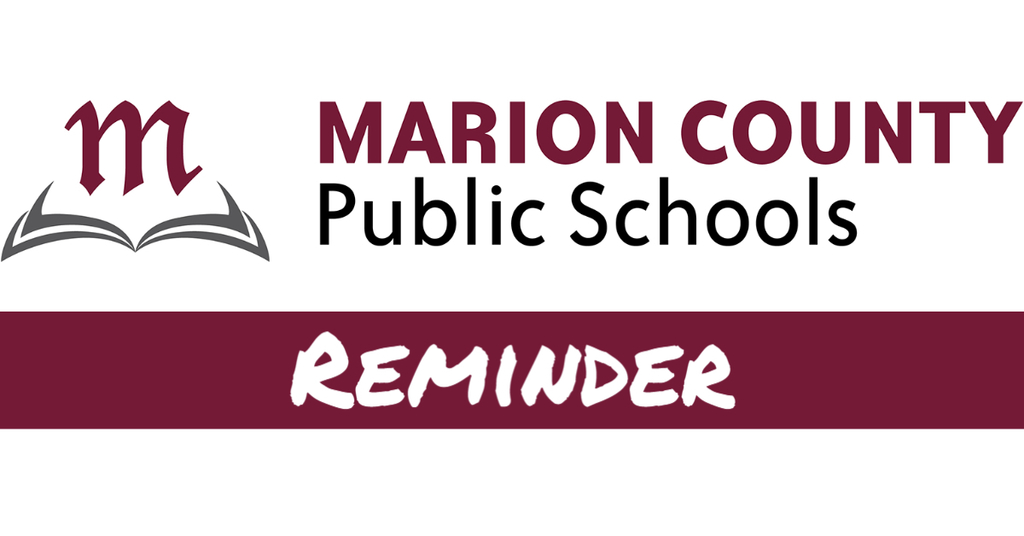 All MCPS athletic events are canceled for Monday, February 15.

Reminder: There's no school tomorrow in MCPS as we celebrate Presidents Day.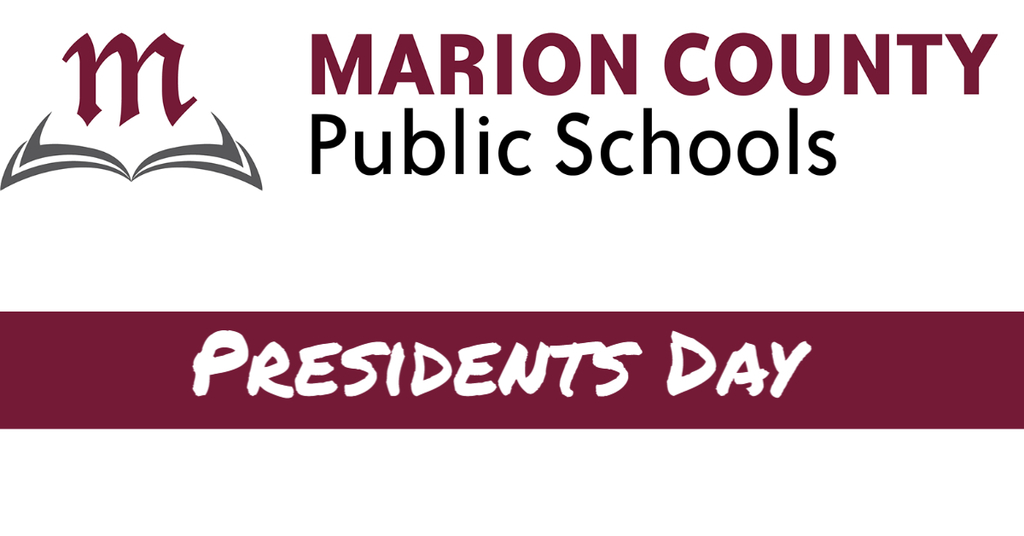 Tomorrow, Friday, February 12 will be a Distance-Learning day for all students in Marion County Public Schools.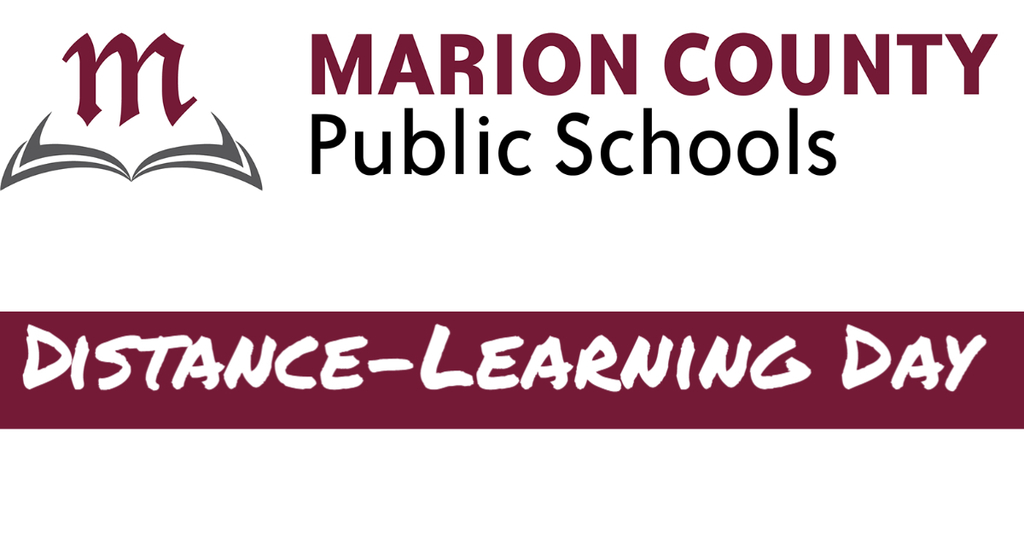 All MCPS athletics events are canceled for Thursday, February 11. This also includes practices or meetings.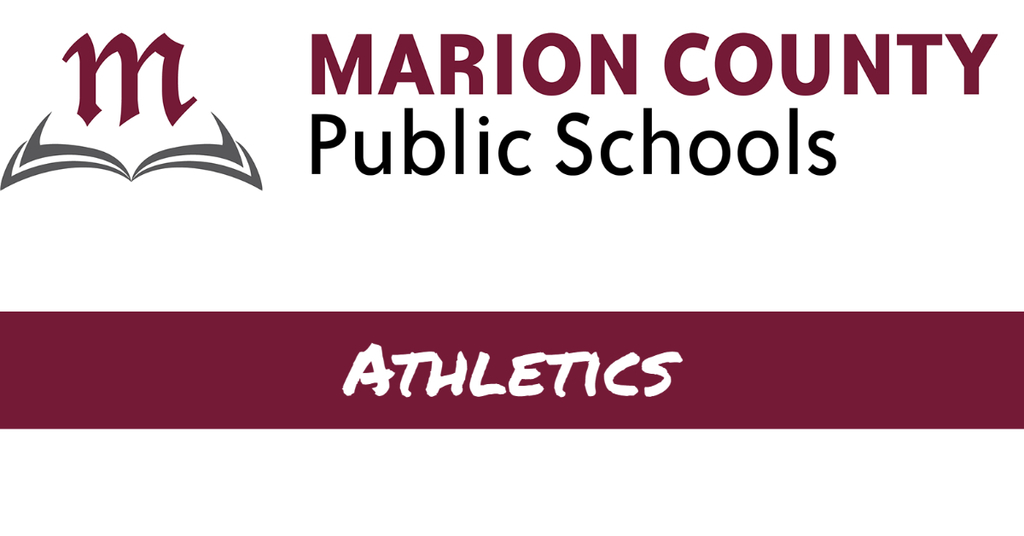 Tomorrow, February 11, will be a Distance-Learning day for all students in Marion County Public Schools due to potentially hazardous weather.

All small group instruction for tomorrow, Wednesday, February 10 has been canceled.
Based on the expected severe weather conditions, MCPS will not be able to offer its weekly student meal distribution tomorrow, Feb. 10. Also, next week's meal distribution date and time may be adjusted based on weather conditions.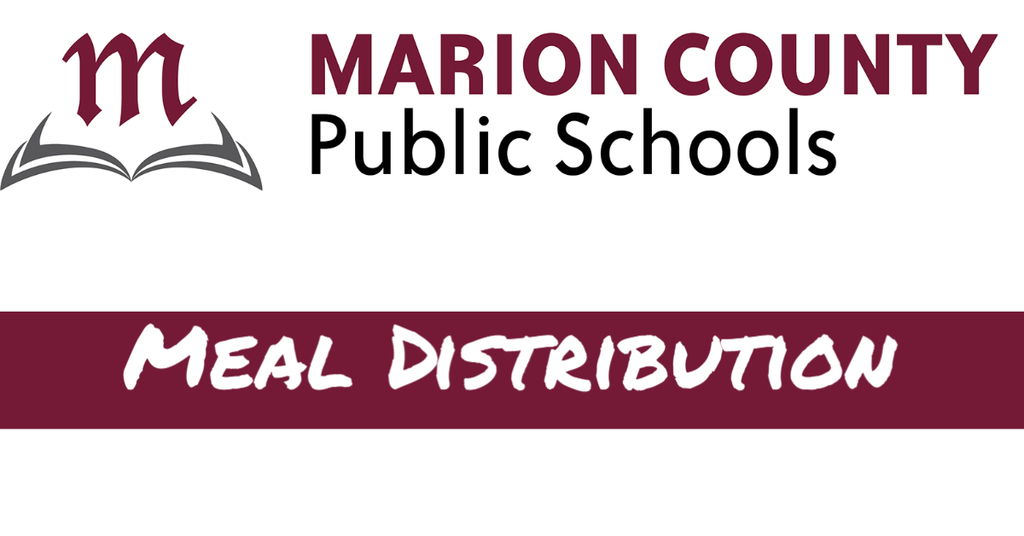 There is a strong possibility that our meal distribution for this week may be cancelled based on current weather forecasts. We know many families collect meals, so we wanted to provide this update in advance. If meal distribution is cancelled, we will message our families.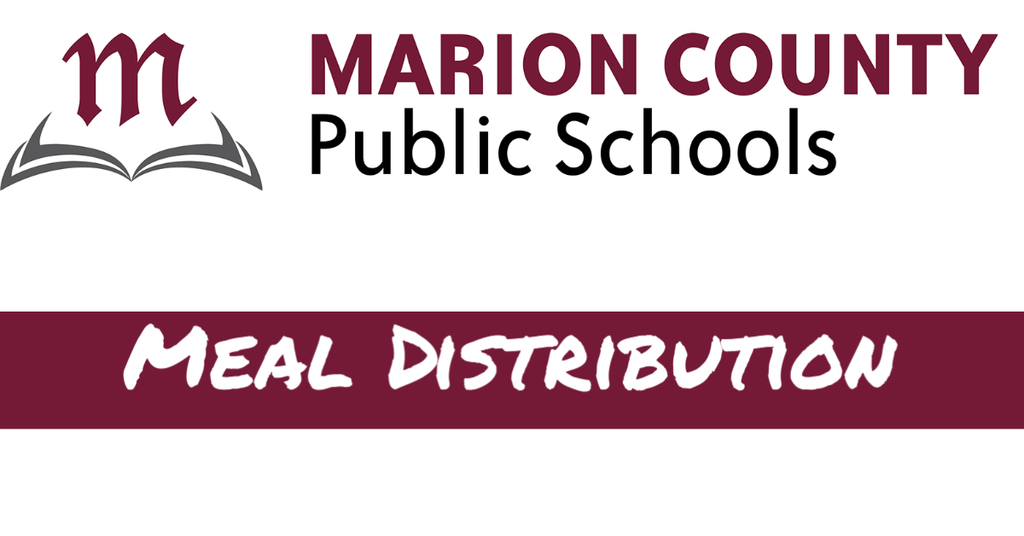 MCPS will operate on a ONE-HOUR DELAY tomorrow (Tuesday, February 2). Group A students will attend In-Person and group B students will participate virtually. If weather/driving conditions worsen causing a change in these plans, you will receive notification in the morning.
With the return of In-Person learning, it's especially important contact information is up-to-date in Infinite Campus (in the event of a cancellation or delay). For parents/guardians, our messaging system uses the phone numbers listed in Infinite Campus; if you are not receiving messages from MCPS you might want to double check the contact information on file by logging in to the Infinite Campus Parent Portal (link below). If you need to update that information, please contact your child's school.
https://kyede8.infinitecampus.org/campus/portal/marion.jsp