Lebanon Elementary presents a Chinese/Lunar New Year Showcase. Students have been studying the cultural background and significance of Chinese New Year, which began January 22nd. Students will be performing traditional dances, showcase artwork, and provide crafts for attending families. Pizza will also be provided! We hope you can join us Thursday, February 9th @ 5:00 in the LES gym. Please use link below to RSVP by Wednesday. Thank you!
https://forms.gle/nhhUH4cXRFxz2pew5
We will now celebrate the 100th day of school on Tuesday, February 7th. Students are encouraged to wear a 100th day of school shirt or dress like they are 100 years old!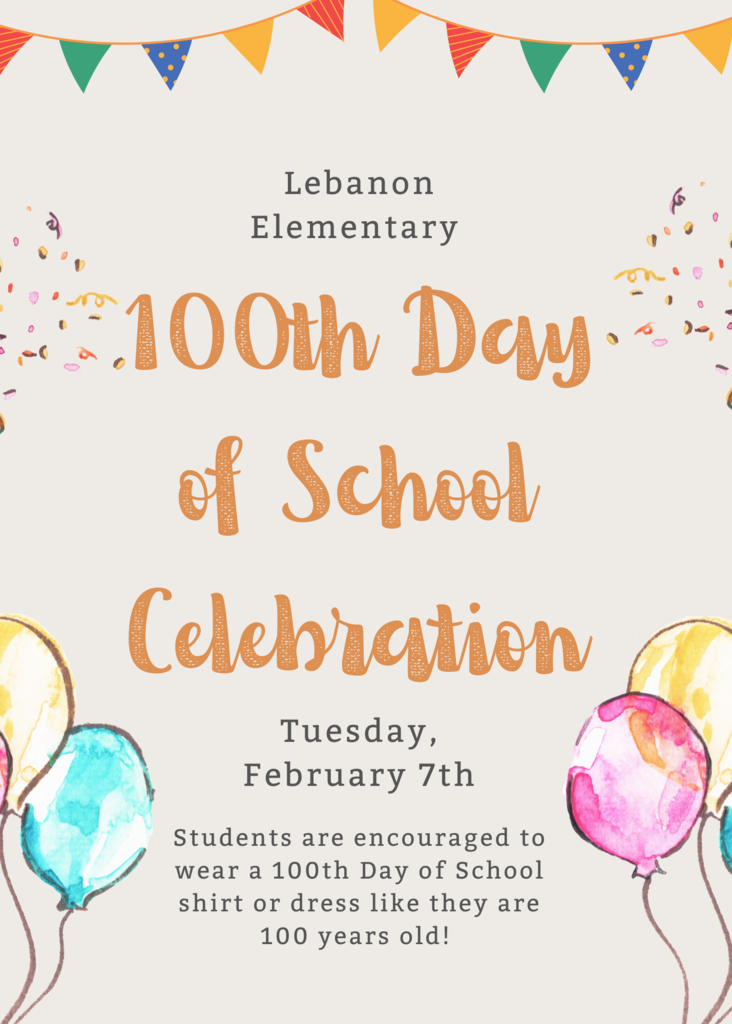 Preschool-1st Grade Valentine Dance is tonight from 5:30-7:00. Admission is $5 per student. Adults must be present with their child during the dance. If you have any questions, please call the school.
We will celebrate the 100th day of school on Monday, February 6th. Students are encouraged to wear a 100th day of school shirt or dress like they are 100 years old!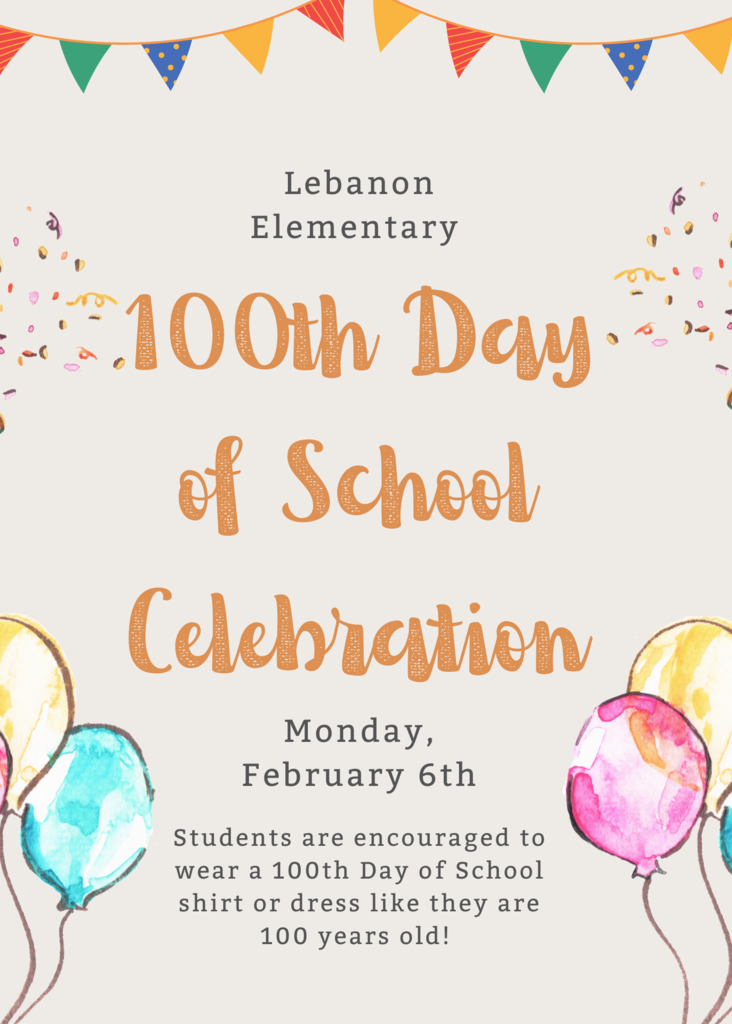 Tomorrow is Class Picture Day. Pictures are $10 each and envelopes with payment are due by no later than January 30th. Payments to school will not be accepted after that date. If you have any questions, please call the school. Thank you!
All students and staff are safe in our building. We hope all families are safe as well!
Class Picture Day Wednesday, January 25th $10 each Orders must be placed online!
www.strawbridge.net
Order Code: FM401191
School pictures will be sent home tomorrow!

Don't forget to download the official MCPS mobile app for your smart device to receive push notifications, access lunch menus, and more!

Makeup Picture Day is tomorrow, November 16th.
Boys' Coding Club will meet this week on Thursday, November 17 until 4:30. Parent permission slips must be turned in to stay. Girls will take a break for the week and meet back after Thanksgiving Break. We are still determining whether our normal routine for boys is Monday or Thursday. This will be communicated soon. There will be no coding meetings next week due to a short week.
The deadline to sign up for Holiday assistance is Friday, November 11. Applications are available in the front office and need to be filled out at school. If you have questions, please contact Abby Farnham 270 692 3883.
We have 5 boxes of candy bars left. If you would like to sell another box, please call the school 270 692 3883. Also, picture order forms need to be turned in as soon as possible. Thank you!
If you would like some chili to go, it is available for $5 a quart! Grab some before you head home for the evening!
Next week our 3rd-5th grade students will take the PASS Survey. The purpose of this survey is to address the social and emotional well-being/needs of our students. Opt out forms were sent home in your child's folder. If you wish for your child to NOT participate in the survey, the form must be signed and returned by Tuesday, November 8th. Thank you!
If you have any items for the PTSO Chili Supper please bring those to our school today! Thank you for all your help to make this event a success!
PTSO has an urgent need for chili supper supplies! Our raffle baskets look great, but we really need help with food items. PreK/K: bag of candy 1st: 1 pack of hot dogs and buns 2nd/3rd: (2) 2-liters of soda 4th/5th: (1) homemade or store bought cake Please bring in your grade level item as soon as possible. Thank you so much!
Please don't forget to donate items for our gift basket raffle! Pre-K, K, 1st Grade: Holiday Themed Basket 2nd & 3rd Grade: Grocery Cart Giveaway (non perishable goods & cleaning supplies) 4th & 5th Grade: Family Game & Movie Night (movies, games, books, popcorn, candy, etc.) Please send all items in by Wednesday, November 2nd! Thanks for all you do for our students!