Maker mover camp still has spots don't wait to register filling up fast . M2: Maker Mover Camp - June 13-17th - 8:30 am-3:00 pm LINK to Registration -
https://bit.ly/M2MMcamp22
Robotics camp - July 18-21 No camp Friday - 9:00 am -3:00 pm - 3rd - 5th grades only. Link to Registration -
https://bit.ly/ROBOSPARK22
Please bring payments to CES asap. This is for students from CES, LES, GES, WMES. Grab a friend and come to camp.

Tomorrow is our Dragons last day of school of summer break! Please return camp permission forms, lost library book money, maker mover camp fees, and Spark robotics camp fees. Maker mover camp still has spots don't wait to register filling up fast . M2: Maker Mover Camp - June 13-17th - 8:30 am-3:00 pm LINK to Registration -
https://bit.ly/M2MMcamp22
Robotics camp - July 18-21 No camp Friday - 9:00 am -3:00 pm - 3rd - 5th grades only. Link to Registration -
https://bit.ly/ROBOSPARK22

Hello CES Families! Please take a few minutes to fill out this Title 1 survey. Title 1 funds help fund many things and some teacher positions at Calvary. We would love your input!
https://forms.gle/5bvSLkDwvi8hhS1b6
You can also access the form on the Calvary website.

Don't forget about our awesome Science and STEM night with Mr. Carey and Mrs.R. 6:00-7:00 tonight! Come join them for an amazing night of science experiments with bubbles and family tower building. The whole family is welcome.

Happy Sunday Dragons. We have a few reminders for this week. 1. Talent show auditions are tomorrow April 25th starting at 3:05. Participants need to be picked up promptly at 4:15. 2. We have a bonus week to raise money for our Dragons at the Disco Boosterthon. Please help us by donating if you can. Have a great day.

Good evening Dragon Families. Nightly Challenge: THE LAST NIGHT FOR DONATING (almost)! Encourage your students to reach one or two more levels on your class Pledge-O-Meter. It's their last chance! We hit our top goal but because this is our first time using Boosterthon we get a bonus week. You can turn in all money you have with your donation form if you have cash or check. I'm an envelope marked with your child's name please. Tomorrow we DANCE - please send kids in tennis shoes and neon clothes or white shirts to glow. More info on bonus donation week tomorrow. Thank you all! Go dragons.

WOW! THANK YOU ALL! Thank you for the donations and pledges so far. We have raised $3,000.00. But we still need everyone to help us. THIS WEEKEND ONLY - Students can earn a Special WEEKEND ONLY Prize. This is in place of the Nightly Challenge. Students will win a pair of Slap Bracelet Sunglasses if they get Flat Donations totaling the amount of $60.00 or more! Please see the letter students brought home today in their folders. You can visit our website
https://www.marion.kyschools.us/o/ces
to view or print the letter if you need it.

Today, we met our first goal of $3,000.00 so students will get an ice cream party. Our next goal is 5,000.00 for another school wide prize. You can watch today's video on Practice on MYBOOSTER.COM with your student. Tonight we have another FUN challenge for your students — Any student who gets a pledge tonight or brings $1.00 to school tomorrow will get to wear a hat to school! Let's see how many hats are worn at to school tomorrow!

WOW! Great Job getting registered last night. We are at 67% students registered. 3 classrooms are at 80%. The first class to have all students registered will get a popcorn party. Nightly Challenge: "Student Star Video" Challenge. After students are registered on mybooster.com, they can upload a picture with their families on mybooster.com and they can star in their very own video! Then, they can share the video to ask for donations from friends and family. Thank you!

Dragons at the Disco Fundraiser Nightly Challenge/Reward: Tonights Challenge is to get your child registered at mybooster.com. All students who are registered tonight or who have already registered get to wear pajamas tomorrow (Wednesday April 13th). It is free to register. You don't have to make any donation to register. Register all the way through to get a social media link and share on Facebook. Have your friends and family share. Remember we are trying to get a donation from every state.

Good evening Dragon Families! Today kicks off the Dragons Disco Fundraiser. Each night during the program, your students will be given a Nightly Challenge! You will receive an update on the new nightly challenge each day. Tonight's challenge is the Log On Challenge! We want to see how many students can log in to mybooster.com tonight! The class with the highest % of students registered, will earn a special surprise!!! Please register even if you can not donate. Registering allows you to send out invites on social media and email to people you know and they can share out to get more people to donate. The more you share the more chances people can donate. Also Remember: Every student dances at the Dance a thon . Donations can be through the site, Cash or Checks to School. Thank You!

Please check out our website to view all the info for our Dance-a-thon fundraiser.
https://www.marion.kyschools.us/o/ces
You may now collect donations in cash or check. Also to clarify - ALL students dance 35 minutes whether they have collected donations or not. Donors have the option of donating per minute or just a flat donation. All students in the whole school will dance during the Dance-a-thon. Sorry for the confusion. Please visit the website for all the details and a link to print of the donation for if you need it. You can also visit the Calvary Elementary School Facebook page for videos about how the fundraiser works.

Calvary families! We're only 2 weeks away from our Dragons Disco! Our goal is to raise $5,000 for updating chrome books and school-wide field trips. Here is a quick video overview of our fundraising program. We want all families to get registered by April 11th! Log on to MYBOOSTER.COM today and enter your family's details. We are having a class contest to see whose classroom can get the most families registered by Monday April 11th. We are working hard to make this fundraiser safe, fun, and successful for everyone! Key dates to remember: REGISTRATION OPENS - 3/28 Register on MYBOOSTER.COM • DONATING STARTS - 4/6 Fundraiser Kick Off - 4/11 Thank you for working with us to make our school stronger. We are grateful for your support!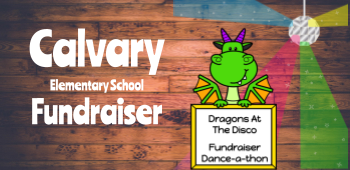 Cumberland Family Dental will be returning to CES on Monday March 28- Tuesday March 29. Cumberland Family Dental will be providing preventative treatment including comprehensive exams, cleanings, and x-rays. Only children who turned in consents will be seen by the dental agency if you have any questions please contact Carly Waldrep- Family Resource Director at 270 699-4324. Also we would like to thank you for supporting us during our Glow Crazy Book Fair this week.

Wow what a great first day of book fair! We were all glowing with excitement. Tomorrow is wear neon day. Also don't forget that the book Fair will be open 4:30-6:30 tomorrow night for family shopping time. We have plenty more glow sticks and glow wands. Don't forget change wars! Thank you for ll your support of our library program!

Message From Calvary Elementary: This week is "Glow Crazy and Read" Book Fair Week. Please visit our website at
https://www.marion.kyschools.us/o/ces
for more information. Tomorrow (Monday) is dress all in white for our Glow party. Students will be able to purchase glow Bracelets for $1.00 each day for the Glow Party. We will also have the foam Glow wands for $3.00. Tuesday is Parent/Student shopping night from 4:30pm-6:30pm. Thursday is Parent Teacher conferences and we will be open during the conferences. Please remember to send money in envelopes with students names on the outside or a baggie. If you have special instructions please put those inside also. Last reminder is that we have Change Wars going on Monday - Thursday. See our website for more info. Help us have the best Book Fair yet. Thank you! Mrs. Keeling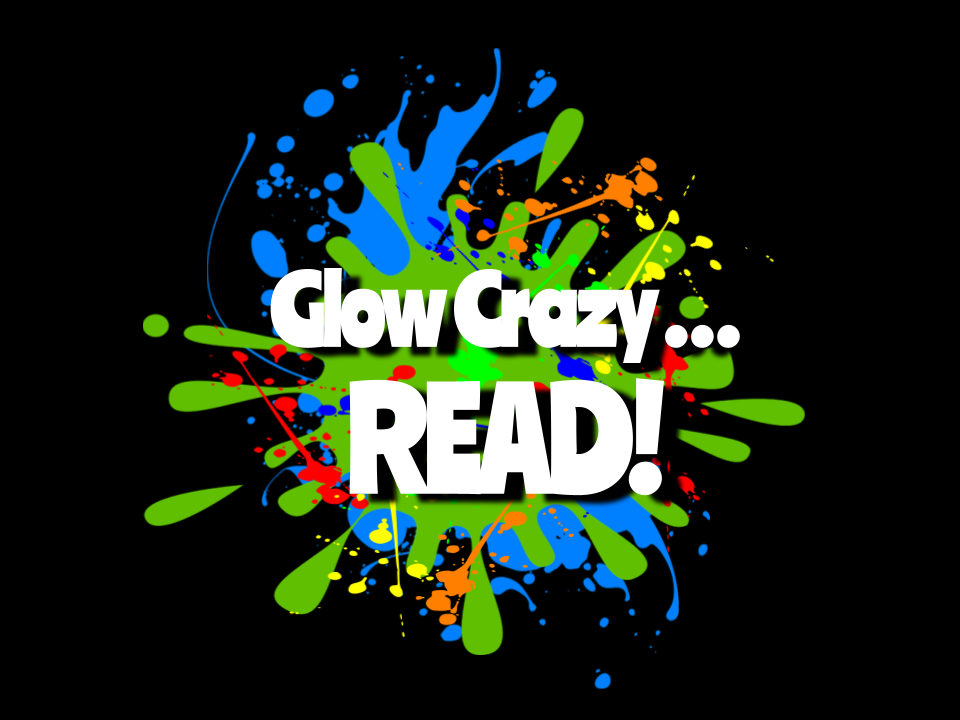 You can view the MCPS Superintendent Search Timeline at the following link. Meetings highlighted in yellow are open to the public:
https://5il.co/16x6q

Message from Calvary Elementary: tomorrow is Picture Day. You must preorder to purchase pictures. Here's a link to pre-pay
https://lifetouch.com/picture-day/KY/Lebanon/Calvary-Elementary-School-26055
The entire district is dressing up for SEL week. Tomorrow is dress for success day not pajama day. The rest will be the same as the county. Check out our school website for more details.

Message from Calvary Elementary School: Parents please make sure to fill out the NTI check list sheet sent home with your child yesterday. In order for your child to me marked present for today they must complete the assignments for NTI day 2 and have the check signed and returned. Please send it back to school tomorrow or the next day we are in session. If you need a copy of the checklist you can find it on our school webpage under News.
https://www.marion.kyschools.us/o/ces
If you need help reach out to your child's teacher or Mrs. Keeling

Good evening Calvary Dragons! We are excited to see everyone back at school tomorrow. Please remember to charge your Chromebook tonight and bring it and your charger with you to school in the morning. Everyone needs their Chromebook and charger at school. Please also send back the NTI checklist Signed for Day 1. Each student must have the work completed and checklist returned by Tuesday Morning. Another announcement from FRC: The Dentist services schedule for 10-11 will be cancelled. They will be rescheduled for a later date.