Important information From Calvary Elementary School: 1. PTO voting will take place at CES tomorrow from 8:30-4:30. We will close down voting from 3:00-4:00 for end of day dismissal, but will start it back at 4:00. 2. House day tomorrow at CES for Pre-K - 5th Grade! Please have your child bring a towel to sit on, sunscreen, and bottle of water. Please wear tennis shoes. 3. If your child has a house shirt that fits please let them wear it tomorrow. If they don't have one then they can wear a shirt in the color of their house or a Calvary Shirt. This is if they want to-no need to go out and buy a new shirt for this event. House colors are Wolves- purple, Hawks- lime green, Bucks - sky blue, Mt. Lions - turquoise, Owls- navy blue, Dogs- Royal Blue, Bears - Pink. Thank you and Go Dragons!

Picture Day Scheduled for tomorrow September 22ns will be canceled for tomorrow and rescheduled at a later time. Don't forget to show off your Ham days spirit with Ham Days or Pig shirts this week.

There will be NO SCHOOL Friday, September 17 in Marion County due to the anticipated number of staff absences and lack of substitute employees. This will NOT be an NTI day.

Today Students will be bringing home an order form for our annual Candle Fundraiser. Please help support our school by purchasing candles from a Calvary Elementary Student. Sales begin September 7th. Money and orders will be due back to school by September 21st. Please make checks payable to Calvary Elementary School. There is no tax and no shipping on all orders. Thank you for your support.

If you haven't already, make sure you download the MCPS mobile app by searching for "Marion Co. Public Schools" in the app store. There you can find events, lunch menus, and receive push notifications with important announcements.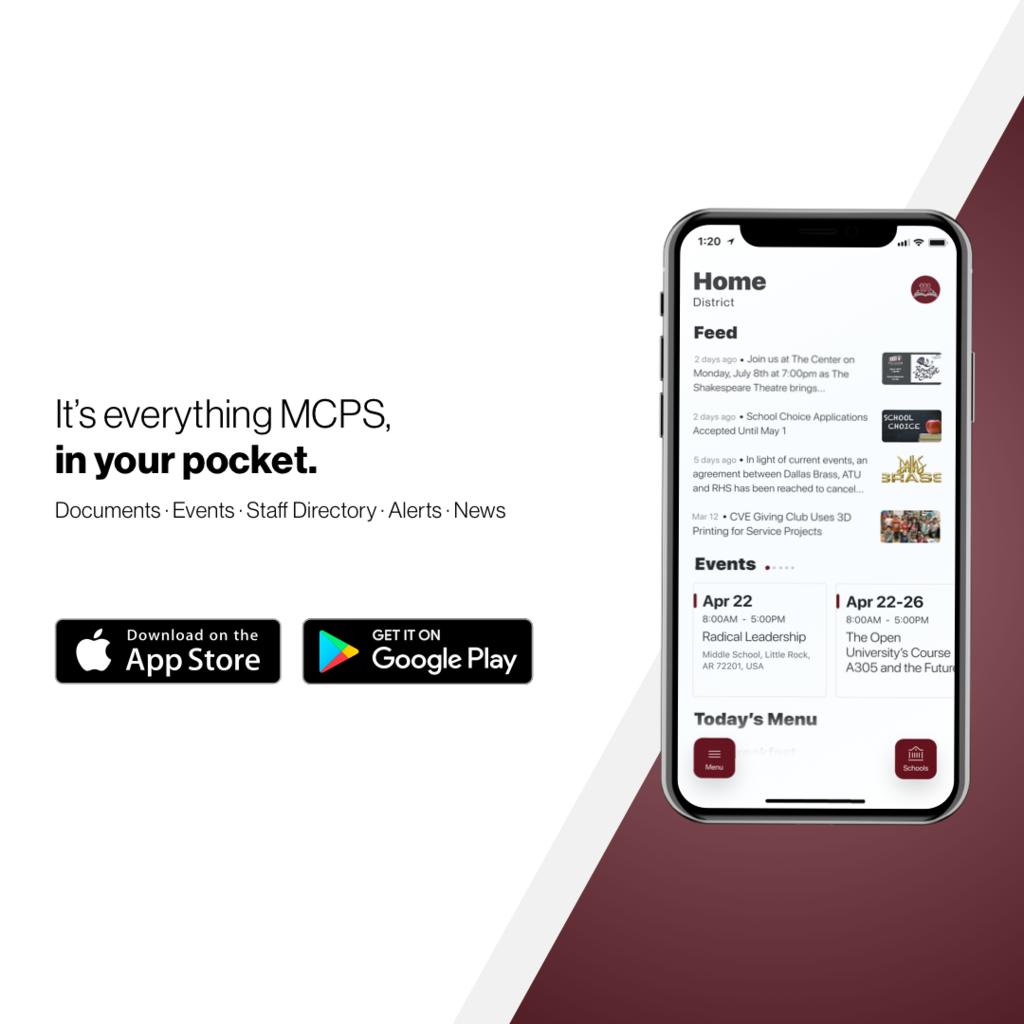 From our partners at the Healthy Kids Clinic: Today's drive-thru COVID-19 testing clinic at MCHS has been canceled. There will be drive-thru testing sites: Wed. - Marion County Middle - 8:00-10:30 Thurs. - Marion County High - 3:30-5:30 Fri. - Marion County Middle 8:00-10:30

Don't forget: There will be a drive-through COVID-19 testing clinic today (August 26) at Marion County High School from 3:30-5:30. This is available to anyone -- students, parents, community members -- and no appointment is required.
Due to food supply chain issues -- just like local grocery stores are experiencing -- we are not receiving all of the food we order from our distributors. Our cafeteria staffs are working tirelessly to ensure we follow the posted menus but at times that will not be possible.


Please take a few minutes to complete this short survey. The information from the survey is anonymous but is crucial to continued funding for our Family Resource Center. If you have any question, please contact Carly Waldrep at 270 699-4324 or
carly.waldrep@marion.kyschools.us
. Click Here​ or Visit our school website. Thank you!

Message from Calvary Elementary School: We would like to remind all our Dragon Families that we will have 2 Open houses next week. Kindergarten - 2nd grade families will come on Tuesday, Aug. 3rd from 5:30 pm - 7:00 pm. 3rd - 5th grade students will come on Thursday Aug. 5th from 5:30 pm - 7:00 pm. Also, Calvary will be providing most school supplies this year. Students will need a back pack and headphones (earbuds) that parents will need to supply. Please mark them with the student's name. We look forward to a great "more normal" year with your students. First day of school will be Wednesday, August 11th. Don't forget to check out our school website for up to date information.
https://www.marion.kyschools.us/o/ces

Message from Calvary Elementary school: This is for parents of incoming Kindergarten students. July 19-21 For Incoming Kindergartners that will attend Kindergarten at Calvary Elementary in August. Where: Calvary Elementary School We will be learning procedures, playing games, making crafts, reading, and getting to know each other. Time: 9:00 am - 11:00am Doors will open at 8:45 am. Students MUST be picked up no later than 11:15 pm please. Please fill out the form below to register. Registration ends July 15th.
http://bit.ly/kjump2021
Go to our school webpage to click on the direct link. Questions contact
abigail.peake@marion.kyschools.us
for more details. We will use Remind ( a messaging and text service) to communicate with you. We will add you by your cell number and you will need to accept the invite. OR You can text @aa2882 (put this in the message )to the number 81010 (this is the phone number to text to).

Message from Calvary Elementary: Attention 5th graders ... MCMS is offering a robotics or electric snap circuit camp. June 1-3 from 9 a.m. to 12 p.m. The camp is open for fifth graders that are going into the 6th grade and the current MCMS 6th-7th grade students. Please contact Cheryl May at
cheryl.may@marion.kyschools.us
or call (270) 692-4578. Space is limited.

Message from Calvary Elementary School. Excited for our two graduations this week! Kindergarten will be tomorrow, May 24 and 5th grade will be Tuesday, May 25th. It will be outside so please bring your own chairs. We will be by the walking track near the playground. Kindergarten Graduation starts at 6:00. 5th grade graduation starts at 5:30. Looking forward to seeing everyone there! Awards for 1st -2nd will be at 9:00 am tomorrow May 24th. 3rd -4th grade 1:00 pm. Parents and family may view the ceremony from our Calvary Elementary school Facebook page. It will be Live Streamed.


Message from Calvary Elementary School: Please visit our School Website to see information about our End of the Year upcoming events and dates. FRC SUMMER CAMP - Information and REGISTRATION FORM June 1-2 Where: Calvary Elementary School Activities include: Day 1 - fun time moving stations, small social groups with Healthy Kids, and New Kids on the block, virtual with the Public Library and crafts. Day 2: Field trip to Sky's the Limit (Jump Facility in Etown) and Pizza for lunch. *ALL events PAID for by the Family Resource Center* Time: 9:00 am -3:00pm Doors will open at 8:30am. Students MUST be picked up no later than 3:15 pm please. (Permission slips for field trip and social group activities will be sent home prior to camp.) NOTE: Students must attend Day 1 in order to be able to go on field trip on Day 2. No Cost to students. Free lunch each day. 50 student max so sign up quickly. Please fill out the form below to register. Registration ends May 26th. Questions contact
carly.waldrep@marion.kyschools.us
for more details. TO Register CLICK HERE or see our school website.

Cumberland Family Dental will be at CES on Friday April 16 and Monday April 19 providing preventative treatment to students who turned in dental consent in the fall. If you did not complete a consent and want your child to be seen please contact Carly Waldrep, Family Resource Director at 270 699 4324. If you provided consent but do not want your child to be seen please let Mrs. Carly know by Friday morning. Thank you.

Message from Calvary Elementary: We hope that you and your families enjoyed some relaxation and fun together. Tomorrow, Monday, April 12th we will be happy to see all of your smiling faces back at school. Please remember your charged Chromebooks and chargers. Also, Tuesday April 13th, all of the items for the Jr. Beta Smile Bags are due by 2:30 pm to Calvary. They are still in need of several items to meet their goal. See our school website for complete list of items. Thank you and Go Dragons!