Message from Calvary Elementary School: We would like to remind all our Dragon Families that we will have 2 Open houses next week. Kindergarten - 2nd grade families will come on Tuesday, Aug. 3rd from 5:30 pm - 7:00 pm. 3rd - 5th grade students will come on Thursday Aug. 5th from 5:30 pm - 7:00 pm. Also, Calvary will be providing most school supplies this year. Students will need a back pack and headphones (earbuds) that parents will need to supply. Please mark them with the student's name. We look forward to a great "more normal" year with your students. First day of school will be Wednesday, August 11th. Don't forget to check out our school website for up to date information.
https://www.marion.kyschools.us/o/ces

Message from Calvary Elementary school: This is for parents of incoming Kindergarten students. July 19-21 For Incoming Kindergartners that will attend Kindergarten at Calvary Elementary in August. Where: Calvary Elementary School We will be learning procedures, playing games, making crafts, reading, and getting to know each other. Time: 9:00 am - 11:00am Doors will open at 8:45 am. Students MUST be picked up no later than 11:15 pm please. Please fill out the form below to register. Registration ends July 15th.
http://bit.ly/kjump2021
Go to our school webpage to click on the direct link. Questions contact
abigail.peake@marion.kyschools.us
for more details. We will use Remind ( a messaging and text service) to communicate with you. We will add you by your cell number and you will need to accept the invite. OR You can text @aa2882 (put this in the message )to the number 81010 (this is the phone number to text to).

Message from Calvary Elementary: Attention 5th graders ... MCMS is offering a robotics or electric snap circuit camp. June 1-3 from 9 a.m. to 12 p.m. The camp is open for fifth graders that are going into the 6th grade and the current MCMS 6th-7th grade students. Please contact Cheryl May at
cheryl.may@marion.kyschools.us
or call (270) 692-4578. Space is limited.

Message from Calvary Elementary School. Excited for our two graduations this week! Kindergarten will be tomorrow, May 24 and 5th grade will be Tuesday, May 25th. It will be outside so please bring your own chairs. We will be by the walking track near the playground. Kindergarten Graduation starts at 6:00. 5th grade graduation starts at 5:30. Looking forward to seeing everyone there! Awards for 1st -2nd will be at 9:00 am tomorrow May 24th. 3rd -4th grade 1:00 pm. Parents and family may view the ceremony from our Calvary Elementary school Facebook page. It will be Live Streamed.


Message from Calvary Elementary School: Please visit our School Website to see information about our End of the Year upcoming events and dates. FRC SUMMER CAMP - Information and REGISTRATION FORM June 1-2 Where: Calvary Elementary School Activities include: Day 1 - fun time moving stations, small social groups with Healthy Kids, and New Kids on the block, virtual with the Public Library and crafts. Day 2: Field trip to Sky's the Limit (Jump Facility in Etown) and Pizza for lunch. *ALL events PAID for by the Family Resource Center* Time: 9:00 am -3:00pm Doors will open at 8:30am. Students MUST be picked up no later than 3:15 pm please. (Permission slips for field trip and social group activities will be sent home prior to camp.) NOTE: Students must attend Day 1 in order to be able to go on field trip on Day 2. No Cost to students. Free lunch each day. 50 student max so sign up quickly. Please fill out the form below to register. Registration ends May 26th. Questions contact
carly.waldrep@marion.kyschools.us
for more details. TO Register CLICK HERE or see our school website.

Cumberland Family Dental will be at CES on Friday April 16 and Monday April 19 providing preventative treatment to students who turned in dental consent in the fall. If you did not complete a consent and want your child to be seen please contact Carly Waldrep, Family Resource Director at 270 699 4324. If you provided consent but do not want your child to be seen please let Mrs. Carly know by Friday morning. Thank you.

Message from Calvary Elementary: We hope that you and your families enjoyed some relaxation and fun together. Tomorrow, Monday, April 12th we will be happy to see all of your smiling faces back at school. Please remember your charged Chromebooks and chargers. Also, Tuesday April 13th, all of the items for the Jr. Beta Smile Bags are due by 2:30 pm to Calvary. They are still in need of several items to meet their goal. See our school website for complete list of items. Thank you and Go Dragons!
Enjoy Spring Break!

Message from Calvary Elementary School... Thursday April 1st (tomorrow) will be picture day for Group B students and anyone who did not have their picture taken during The first round of pictures. Also any virtual student who hasn't taken their picture or virtual students who have recently returned. Thank you!
Reminder: We'll be distributing meals for students enrolled in Distance-Learning this Wednesday, March 31 from noon until 2:00 pm at the Marion County fairgrounds.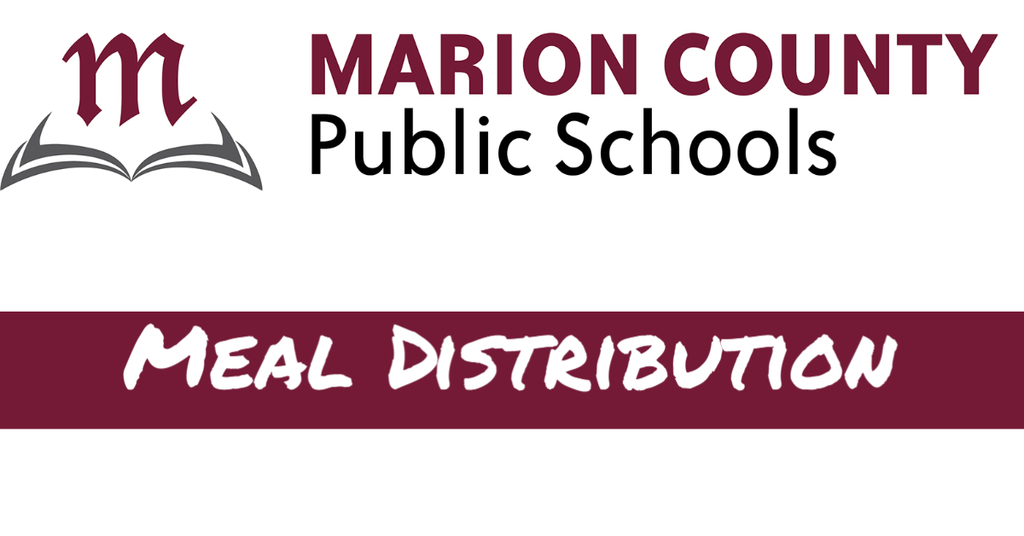 Message from Calvary Elementary School: Mrs. Keeling would like to say thank you for all the support of Book Fair this week. Wow it has been a great fair. Tomorrow will now be our last day to shop. Book fair will close tomorrow after school. (Monday March 29th). Penny Wars was amazing! Totals to come! Penny wars have ended so please do not bring more change this week. Book Fair Art projects are due tomorrow (Monday) by 9:00am. Also, Don't forget about our BETAs Smile Bag Service Project. Thank you!

Book Fair Fun Continues this week until Tuesday at noon. Mrs. Keeling still has open times available for Family Book Fair Shopping night Thursday Night from 4:00 pm-6:30pm. Go to the Google Form to Sign Up for a slot.
http://bit.ly/spBFsignup21
Posters have now arrived at Book Fair. The Brand New Dog Man book has also arrived. Please help us meet our goal of 4,200.00 is sales for this book fair. Teachers have wish lists if you would like to help them by purchasing a book for their classroom. Questions?? Email Mrs. Keeling
stephanie.keeling@marion.kyschools.us
. Friday all day is open for Virtual Video chat shopping for those who can't come in. Finally don't forget your $1.00 for a picture with Mrs. Keeling riding a gorilla! Pictures will be Friday. Tomorrow is Dress like a Rock Star Day.
It was great to have time to help plan this year's Young Leaders Conference!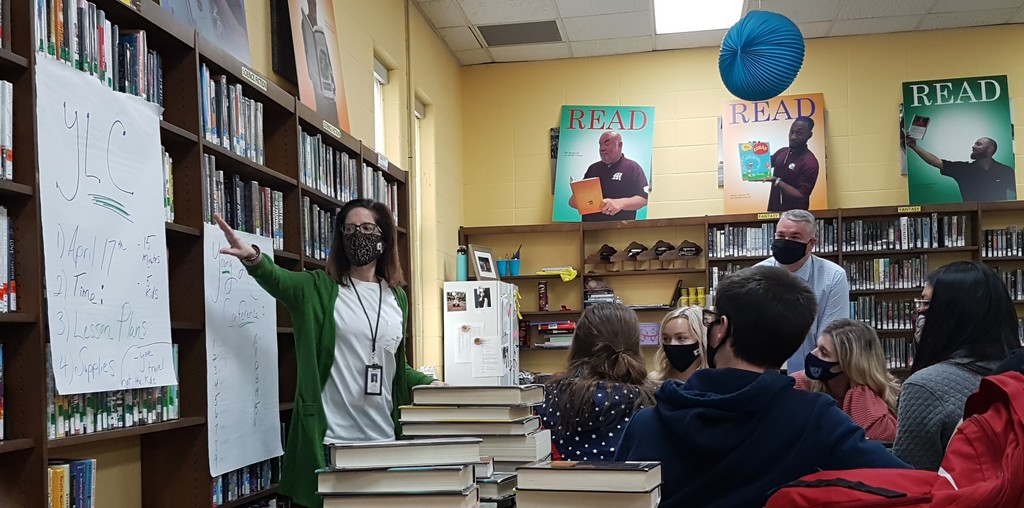 Our annual Young Leaders Conference is our premiere event to promote student leadership. This year, 29 students in 4th-8th grade have been invited to attend this year's conference. Follow the link below to read more:
https://www.marion.kyschools.us/article/425579
Reminder: MCPS will be distributing student meals for Distance-Learners Wednesday, March 24 from noon until 2:00 pm at the Marion County fairgrounds.

Message from Calvary Elementary School: Hello Dragons! This week we have a ton of fun going on. 1. We want to welcome back our returning Virtual Students. 2. Book fair is open and ready for shopping all week. Please visit our school website or your child's Library Google Classroom to view all the shopping opportunities. Monday and Thursday will be parent shopping nights...Please sign up from our website for a time. You MUST have an assigned time to attend. 3. SEL Dress up week events are listed on school website. Monday is Twins/Friends day. Wear a Calvary shirt if you don't have someone to twin with.

If you needed to make a teacher Request for the 2021-2022 School year at Calvary Elementary. Please fill out the Google form posted on the school website. Click Here