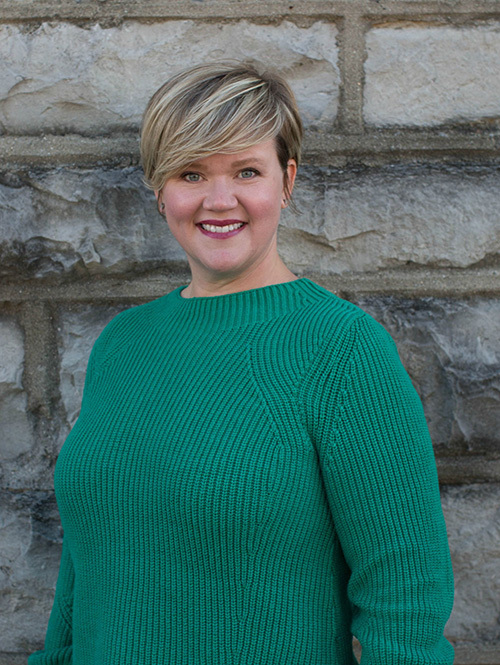 Here's our Summer Feeding schedule with dates, times, and locations for both our feeding van and the Dream Bus.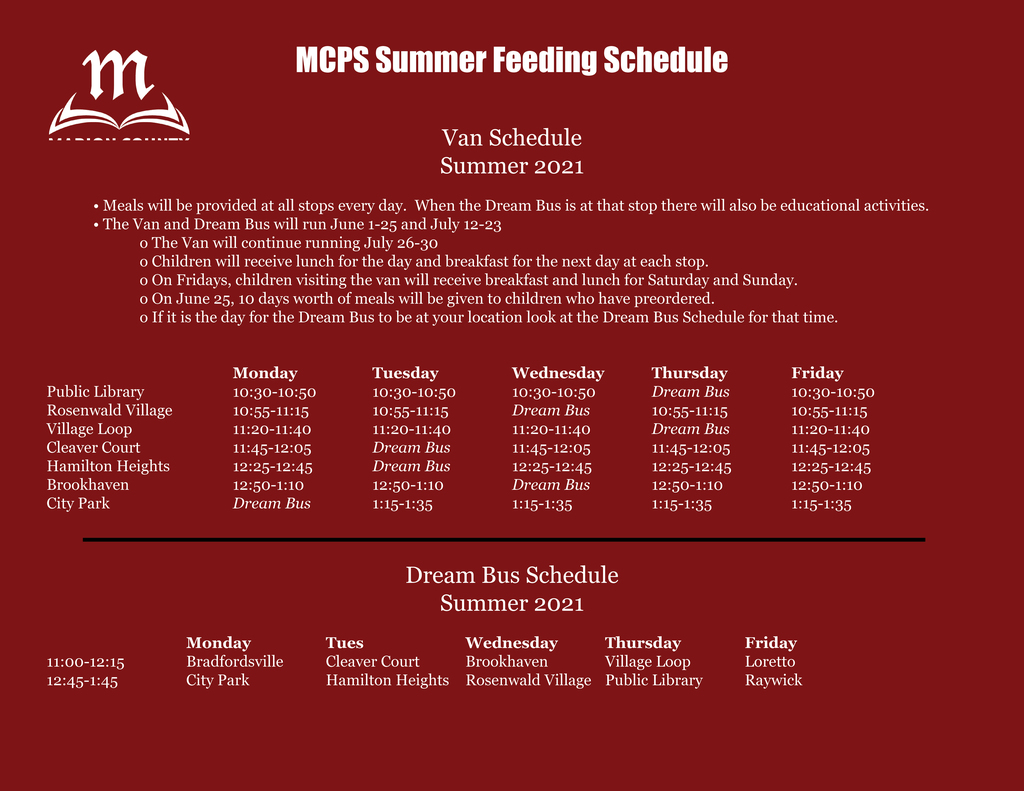 Graduation time is almost here! Today's ceremony will be streamed live through the Marion County High School Facebook page.
Student ambassador applications are now available to students in grades 10-12. They can be found on both the MCPS and the MCHS webpages.


The Federal Communications Commission is providing a temporary discount on monthly broadband bills for qualifying households through the Emergency Broadband Benefit Program. Although MCPS does not administer this program, we did want to share this information with our families. Please visit
https://getemergencybroadband.org/
for more information.



From MCPS Athletics Director Michael Holt: Any girl that signed up for Middle School Basketball for the 2021-2022 school year, evaluation will be held May 20th and May 21st from 5:30-7 @ MCKA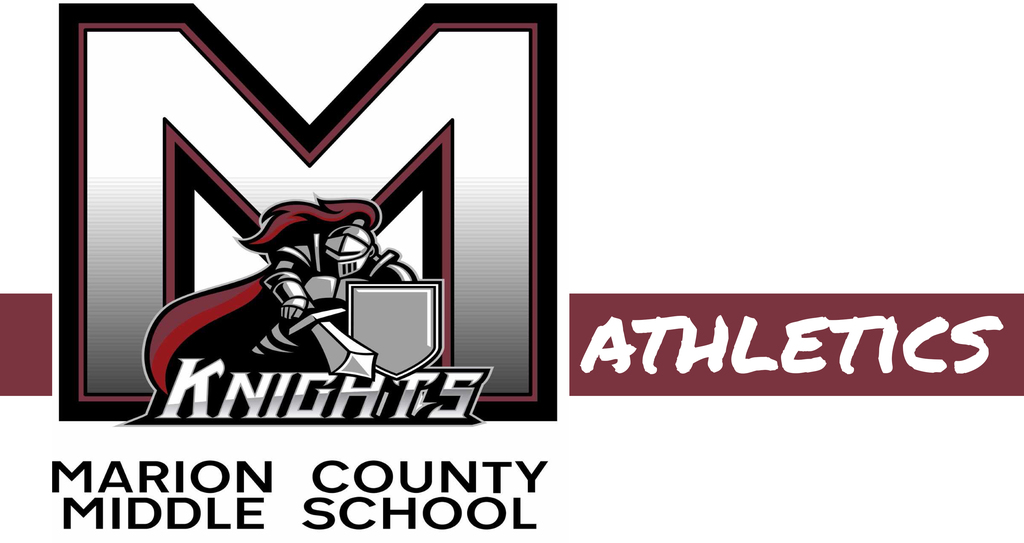 There will be an informational meeting tomorrow night at 6:00 pm at the Area Technology Center for any student interested in Show Choir.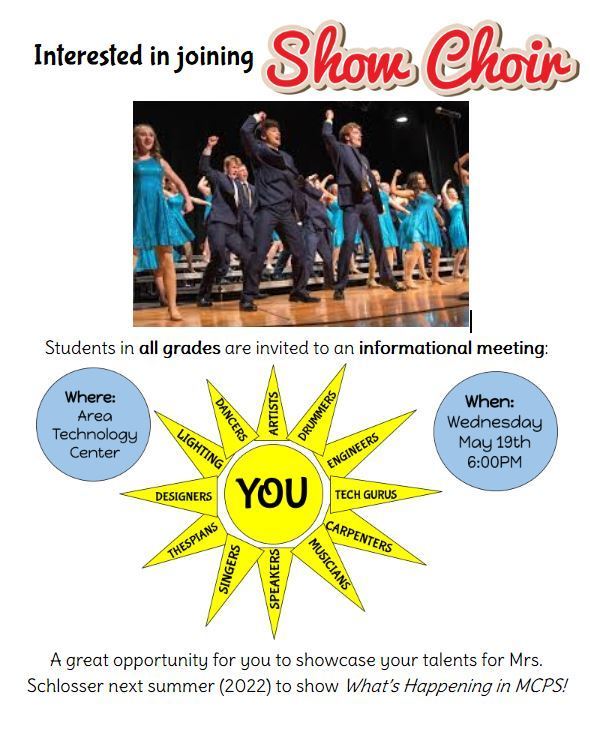 The student ambassadors are having Pizza in the Park on Thursday, May 20th at 6:00 pm. We will have our medal ceremony, along with food and games at the back pavilion of Graham Memorial Park.
Reminder: There will be a COVID-19 vaccine clinic at MCHS this Friday. This is open to the public including anyone ages 12 or older. Please visit the link below to schedule an appointment time:
https://www.ltdhd.org/vaccine-registration-all/

Congratulations to MCMS 7th grader Clifton Cecil who won the Marion County Middle School spelling bee this morning! His winning word was: WOOZILY.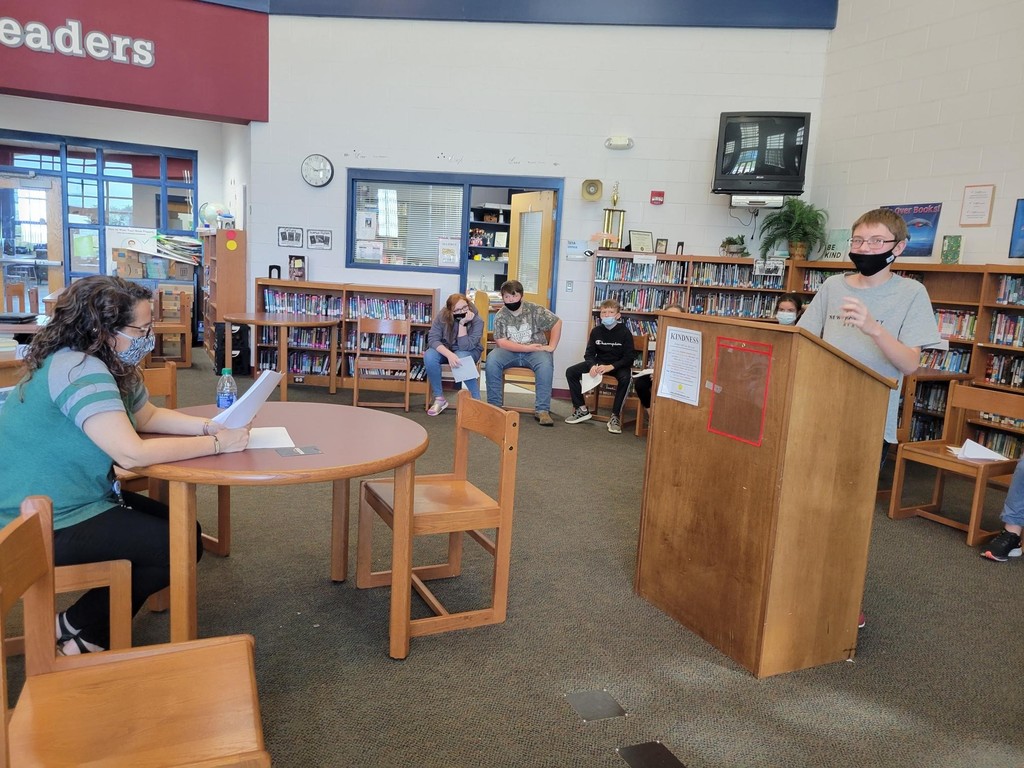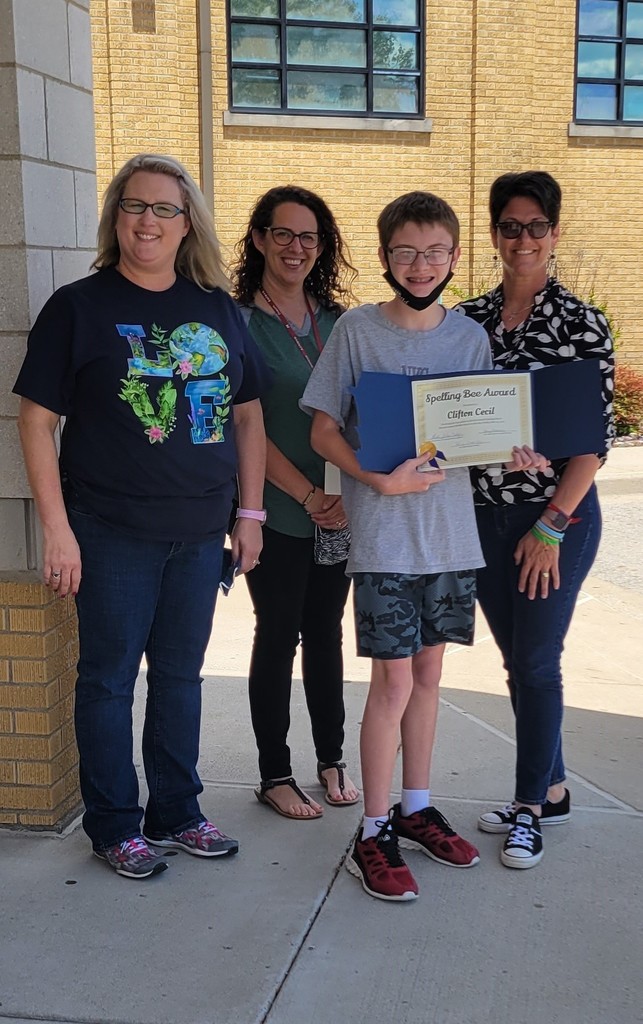 The Rae of Sunshine baseball game will happen on May 17th at Dave Hourigan Field. The Knights will play Boyle County at 5:30. We hope to see you there!

For girls who will be in grades 6-8 for the 2021-2022 school year and interested in playing basketball, please access and complete the form below. Evaluations will be May 20 and 21. Signups will be taken until 8am May 17th.
https://forms.gle/ixh5eH6cUrEpxoAE8