Good luck to our boys soccer team as they take one Boyle County and our volleyball team as they take on Taylor County tonight!

This is a reminder from MCHS that juniors will receive new chromebooks this week. To receive a new chromebook, juniors will need to return their old chromebook and charger, have no outstanding chromebook fees, and have completed online registration. Tuesday, Sept. 7 juniors with last names A - G will receive new chromebooks. Wednesday, Sept. 8 juniors with last names H - P will receive new chromebooks Thursday, Sept. 9 juniors with last names R - Z will receive new chromebooks If your have any questions, please call Kim Hardin at 270-692-6066.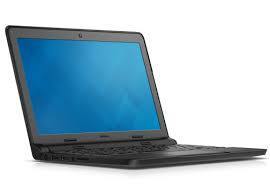 If you haven't already, make sure you download the MCPS mobile app by searching for "Marion Co. Public Schools" in the app store. There you can find events, lunch menus, and receive push notifications with important announcements.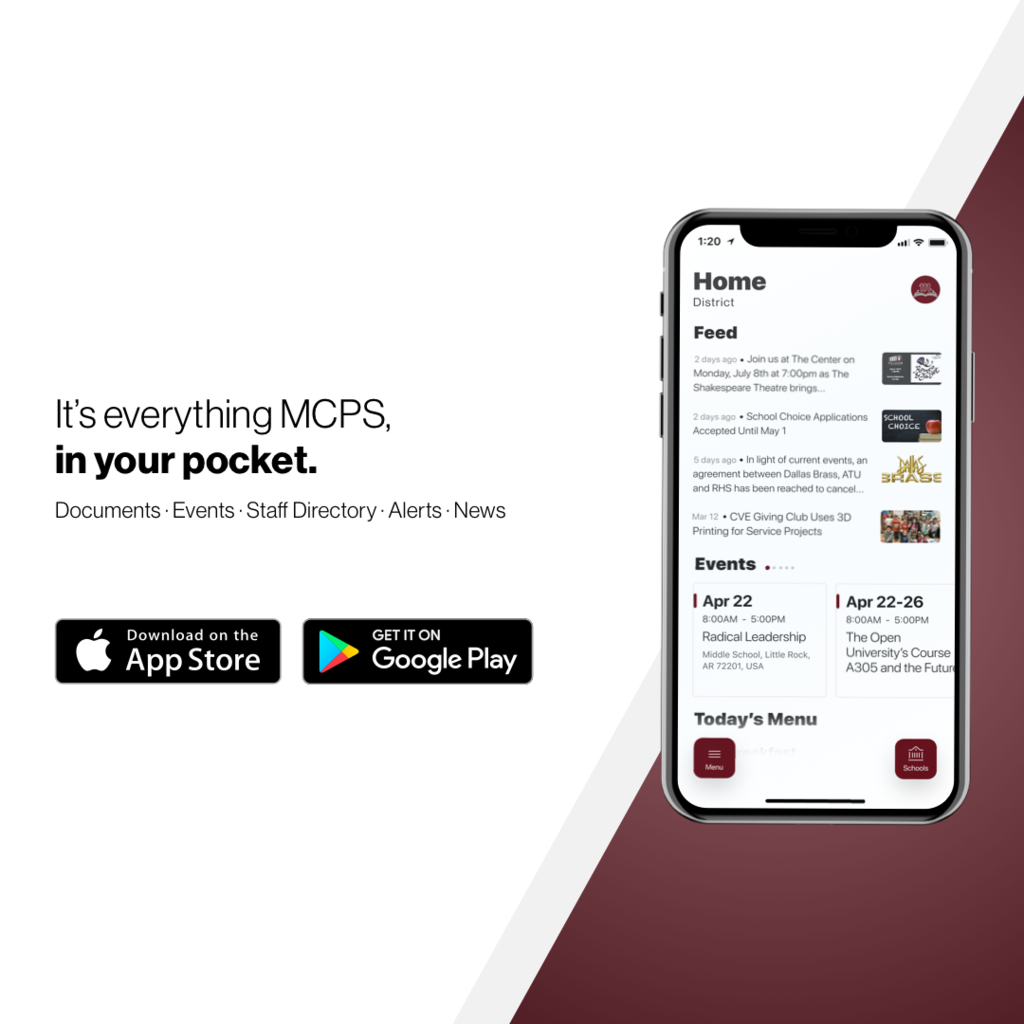 From our partners at the Healthy Kids Clinic: Today's drive-thru COVID-19 testing clinic at MCHS has been canceled. There will be drive-thru testing sites: Wed. - Marion County Middle - 8:00-10:30 Thurs. - Marion County High - 3:30-5:30 Fri. - Marion County Middle 8:00-10:30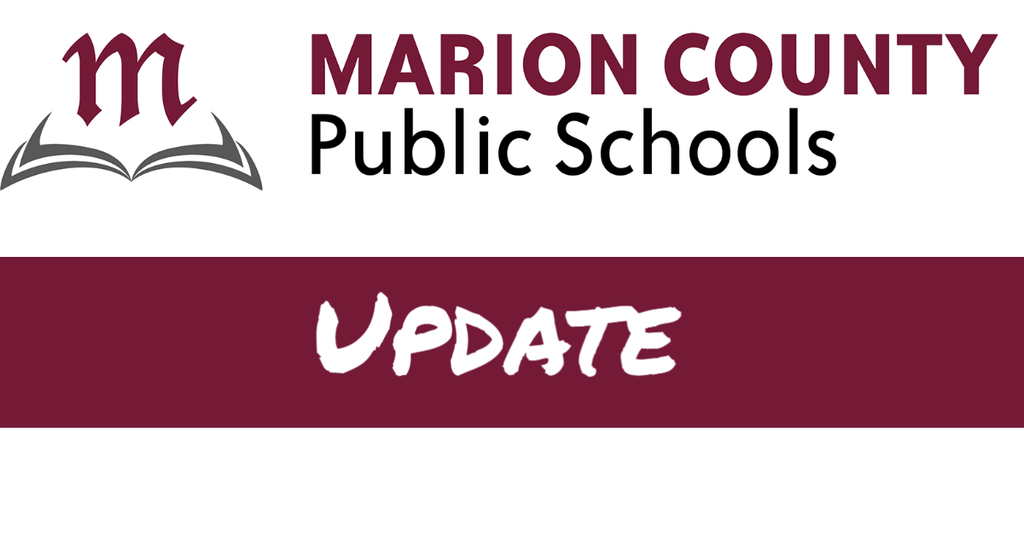 There will be no school on Monday, September 6th due to Labor Day. Enjoy your day off!

Good Luck on the practice ACT. Bring a charged Chrome Book.

On Sept. 7-9, MCHS will distribute new chromebooks to 11th graders. To receive a new chromebook, the following requirements must be met: 1. old chromebook and charger must be returned 2. no outstanding chromebook fees 3. online registration completed We will distribute chromebooks according to last names: Tues, Sept. 7 -- Last names A -- G Wed. Sept. 8 -- Last names H -- P Thurs. Sept. 9 -- Last names Q -- Z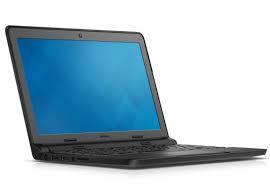 In honor of Coach Rob Reader, wear green tomorrow 8/30/21. Let's show our love and support for Coach Reader and his family. #Readerstrong

You can always count on MCHS to pull together in rough times. Look at all the green shirts in the building. We miss you Coach Reader.
Seniors: Don't forget about our first job shadow opportunity on Monday, August 30th. You may also choose to do a college visit on this day!
There's still time to apply to join the MCHS SMILE Club! Applications are due tomorrow. The MCHS SMILE Club is open to all MCHS students. Follow the link below to apply:
https://forms.gle/yREeSeFZwpJF8Hzc7

Don't forget: There will be a drive-through COVID-19 testing clinic today (August 26) at Marion County High School from 3:30-5:30. This is available to anyone -- students, parents, community members -- and no appointment is required.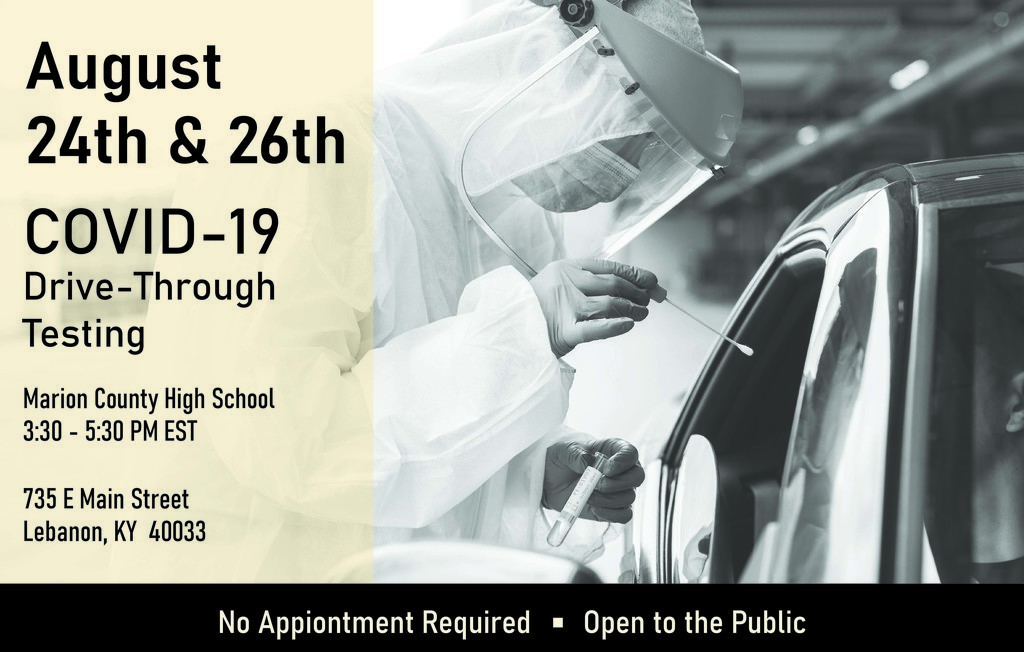 From MCPS Athletics Director Michael Holt: Due to COVID-19 protocols, there will not be an MCHS football game this Friday night as originally scheduled.

Make sure to charge your Chromebooks every night!
Due to food supply chain issues -- just like local grocery stores are experiencing -- we are not receiving all of the food we order from our distributors. Our cafeteria staffs are working tirelessly to ensure we follow the posted menus but at times that will not be possible.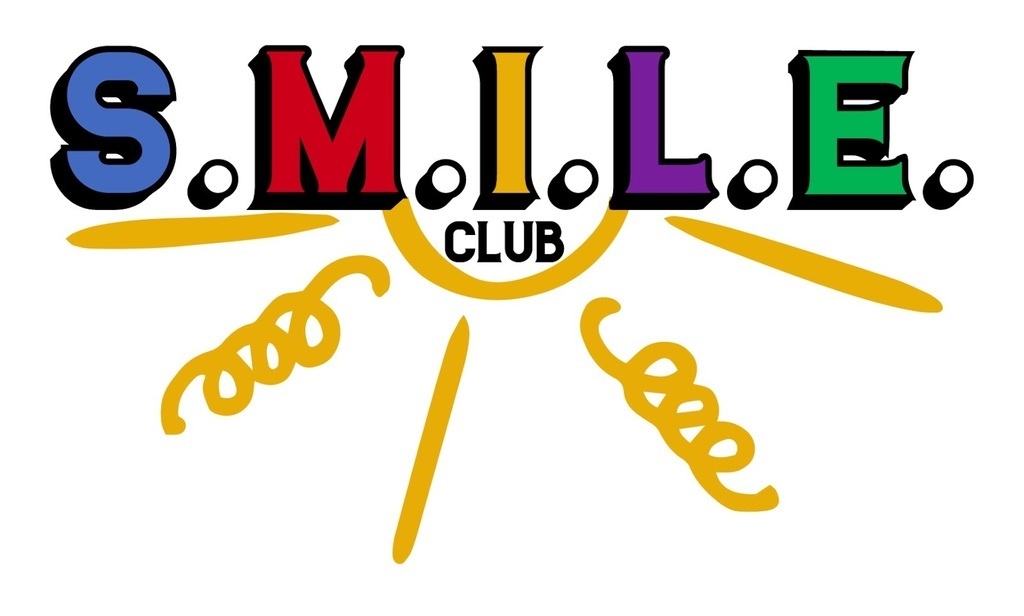 Out of an abundance of caution because of the heat index, tonight's Lincoln County vs. Marion County JV/V Boys Soccer game has been cancelled. Any fan that has purchased a ticket will be refunded.